A Stainless Steel centrifugal pump is a type of centrifugal pump
that uses centrifugal force to convey fluid media. A suction pipe transports the fluid into the pump and then the medium is spirally carried out by the pump wheel into the pressure pipe on the pump housing. There are many different types of stainless steel centrifugal pumps, including volute casing pumps with a rounded impeller shape, and magnetic centrifugal pumps that are operated using contactless magnetic force transmission. The magnetic type is typically used for chemical applications, such as in the pharmaceutical industry.
A Dayton Stainless Steel 1 HP Centrifugal Pump is designed for both commercial and residential applications. It features a stainless steel housing and impeller, and comes with a user-friendly installation manual. This pump is non-overloading, and rated for continuous duty across its entire operating range. It is available with an NSF-61 certificate, making it perfect for many types of applications. It also has an NSF-61-certified seal.
A centrifugal pump's impeller is the key component. The impeller is a set of curved vanes that is normally sandwiched between two discs. An open impeller, however, is preferred when fluids contain entrained solids. It is backed by one disc. The fluid enters the pump at its axis and exits along its circumference between the vanes. The impeller is connected to a motor through a drive shaft. The impeller rotates at high speed, accelerating the fluid through its vanes into the pump casing.
The Stainless Steel centrifugal pump is often used for food or hygiene applications. This is because the pump can be cleaned optimally. The impeller is offset in the volute casing, creating a curved funnel that allows the fluid to flow through it at a high pressure. The fluid pressure increases towards the outlet. The Stainless Steel pump is available in three models: 316, 320, and 328.
A centrifugal pump is an excellent choice for chemical applications because it can deliver high volumes of fluid with very little effort. The design is simple and easy to understand. And the Stainless Steel centrifugal pump is also highly durable. These pumps are widely used in petrochemical and chemical processing industries. These pumps are often used in a wide range of liquids, including water, solvents, acids, bases, and thin liquids.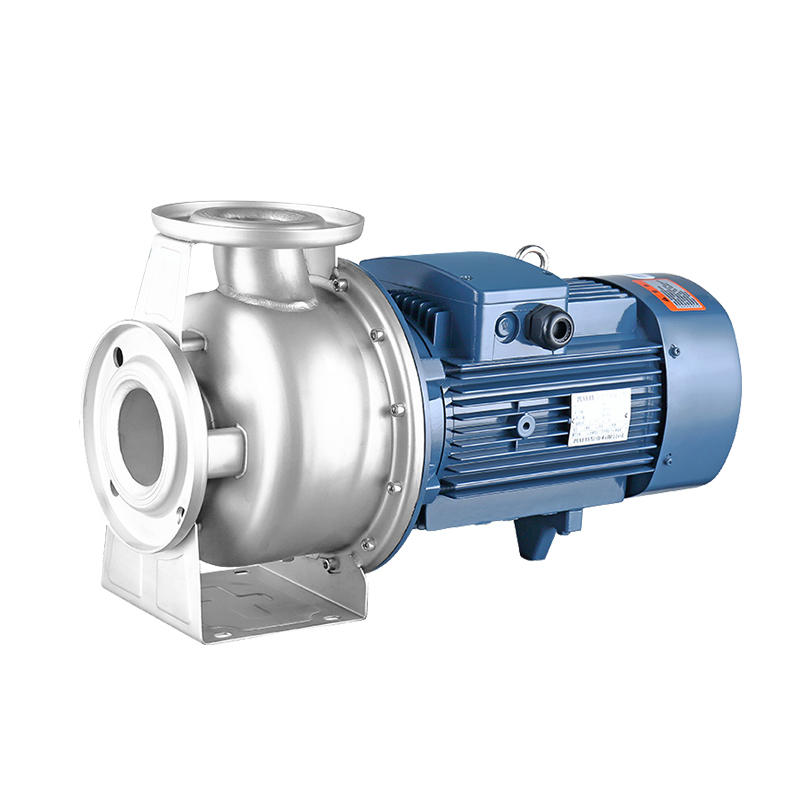 Horizontal stainless steel centrifugal pump, available in stainless steel 304 and 316, 316L, energy saving and environmental protection. It is suitable for transporting clean water, industrial and urban water supply and drainage, high-rise building pressurized water supply, fire pressurization, cold and warm water cycle pressurization, and can also be used for seawater and chemical liquid transportation.